You have no idea how excited I was when I found this weekly link-up '
Tail Wagging Tuesday
' on a new blog I discovered
Live What You Love
.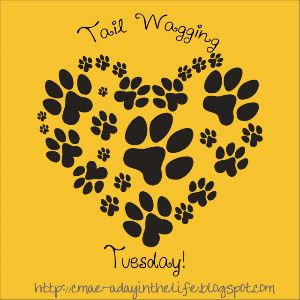 Yes my friends it's a weekly link-up centered around your sweet, cuddly, adorable fur-baby(s) - what a genius idea!! I wish I had thought of it. I stalked some entries from last week - and was relieved to see that others were posting about their feline companions. I am thrilled that there are more
crazy
cat lovers out there. So here goes.
Topic: Favourite Toy
Basil, he's our cat, he has an interesting story and I will tell you sometime, but not today. Today I am going to share with you his toy collection. This cat has no lack of toys. This has nothing to do with the fact that I can't walk into a pet shop without buying something for the 'little donkey'. I am sure this is a serious warning sign for whenever we decide to have children. He's got toy balls, catnip sacks, fake birds, fake mice, you name it I've probably purchased it (or thought about it). But lately his favourite thing to mess around with isn't something I bought for him - it's something that belongs to me....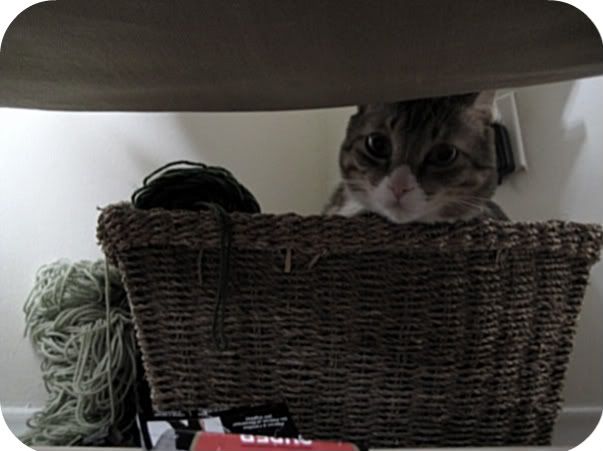 Balls of yarn! Directly from my yarn basket. Seriously - cats really play with yarn?! It's true folks. And as you can see he also has claimed this space as his bed. What a monkey. But really I can't get annoyed - not when he is this darn cute.