How is it Tuesday again? Seriously! Well Tuesday means I get to talk about Monk (that's Basil). Can I just blog exclusively about him? Or would that make me really weird (or weirder)? I am going to consider it...
Today's topic: Where they sleep
What a great topic! Not only because I have an abundance of photos of Basil sleeping but animals sleeping in general are simply the cutest. Well let me tell you Basil is a skilled sleeper and rightfully so, I mean that's what cats do best, right? He's almost sloth-like when it comes to his sleeping abilities. Basil's sleeping habits, like most cats, are pretty much adorable and absolutely photo worthy. He doesn't however have a designated sleeping area, but tends to adopt a preferred sleeping location and then a month later he changes it up. But there is one place though where you can always find him snoozing away and I have come to the conclusion that this is probably due to the fact that Steve and I spend the majority of our home time here - the couch. Hey-we aren't couch potatoes or anything we both just work crazy hours and enjoy a little TV to unwind. OK well I like a lot of TV, but that's not the point. I can attest that it's a pretty cozy sofa I've had my own share of naps there - so who could blame him? Also who could blame me for wanting to snap a photo of him every nap - he's just too cute and cuddly to resist. Don't you just want to scratch his cute, chubby, furry belly? It's OK to say yes.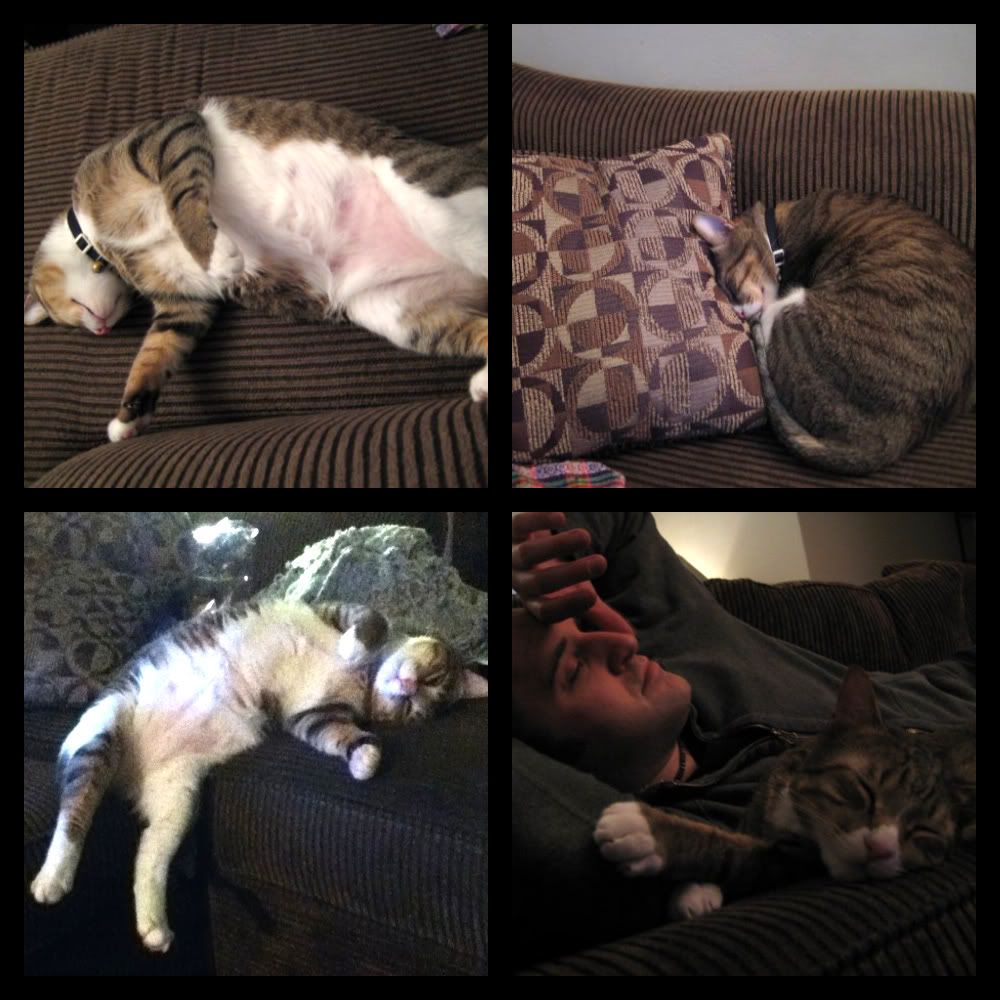 However I like to pretend that his real favourite place to sleep is with his mama!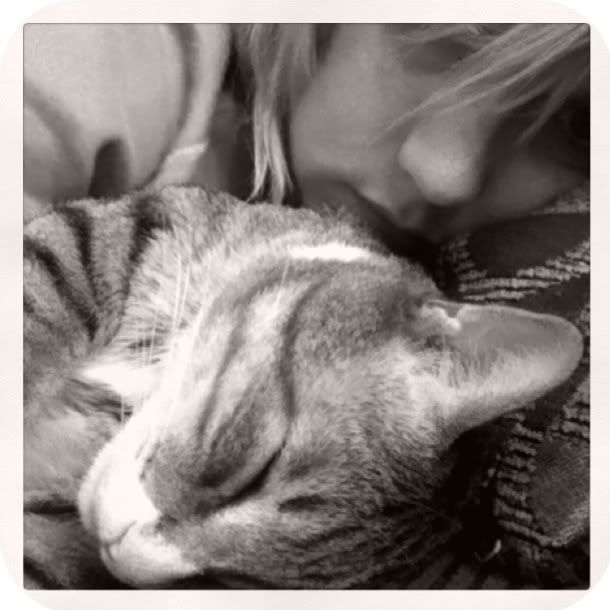 Want to check out more cute fur-babies sleeping? Hit up C Mae at
Live What You Love
. You won't regret it.