{E} Engagement
I honestly believed that Steve and I would remain life-long girlfriend & boyfriend. I had hinted at getting married by sending him various links to websites and pictures of rings- but he never really seemed that interested. That was fine with me or at least that's what I made him believe. In reality I was secretly scoping out wedding dresses online, reading wedding blogs, and dreaming up a wedding that I was sure would never happen. I mean come on we had been dating since 2002 - and just recently celebrated our eight year dating anniversary - if it was going to happen it would have happened already, right?
On March 18, 2010 - Steve and I were planned to depart on a three week vacation to Vietnam to celebrate turning 30 [and to mourn no longer being in our 20's]. I assumed that this would be the trip he would propose on - and if he didn't I would know for sure that it would never happen. Well to my surprise - Steve proposed a mere few hours before we were to head to the airport. I didn't expect it. I looked awful. I wasn't prepared for it. It was casual. I didn't cry. I loved that moment - so much. It was perfect. It was special. And I loved that we were about to leave and spend three solid weeks with each other travelling to new and old places a country that we both hold close to our hearts. It was the perfect way to start our transition from boyfriend & girlfriend to fiance & fiancee.
Seriously - check out how happy this couple is gallivanting the Vietnamese countryside newly engaged. It makes you want to vomit a little. Sorry about that.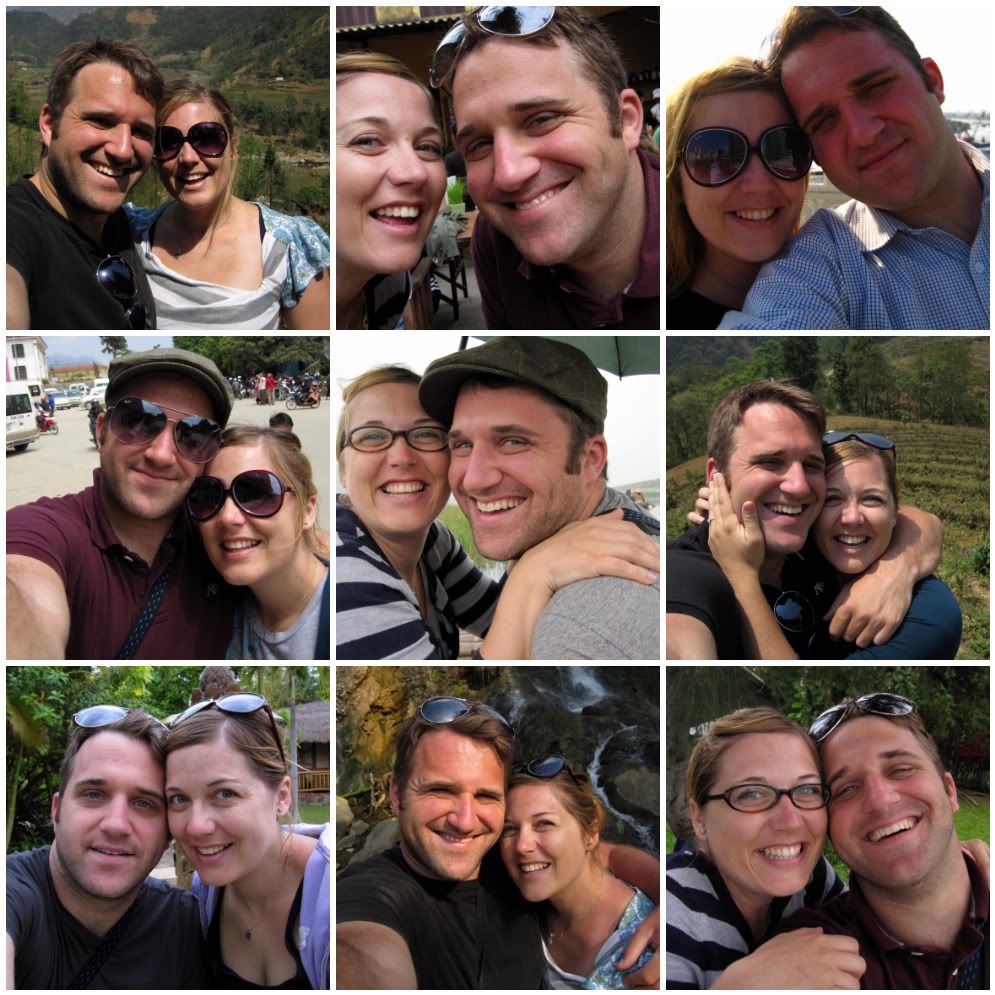 Even though it is vomit inducing I do highly recommend that every newly engaged couple go on some sort of engagement-moon - It seriously is the best.ever! It's a special way to celebrate a special moment with that special someone.
Missing something? Get caught up here as I recap our wedding, from A-Z.