I participated in 'What I am Loving Wednesday' last week and well I am kinda loving it - so I thought I'd join in again today because there are a few things that I am loving on this rainy dreary Wednesday.
I am loving
that I had the day off this past Monday and I got to spend the entire day curled up on the couch with this guy, while I caught up on homework. To be honest - there was a whole lot more cat napping going on then homework. This guy makes an awesome pillow. Isn't he the cutest?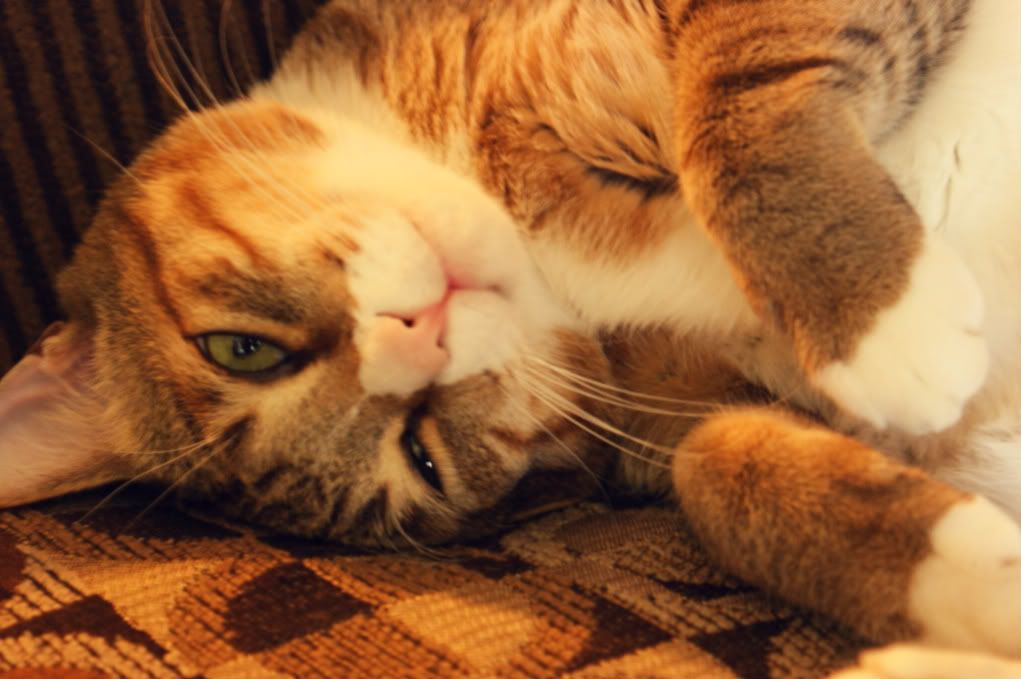 I am loving
that our dear friend Brandon is back in Canada for a visit for the next two weeks. I am also loving that we are going to get together and have dinner at my favourite restaurant on 'the Danforth' tonight -
Astoria
. Seriously their Greek Salad is unreal - it's smothered in copious amounts of feta. And their tzatziki is outstanding. And their vegetable kebabs are delicious.
I am loving
pinterest. Who isn't?! It's amazing! I have pinned so many great innovative ideas. I have viewed countless pictures of adorable cats. It's a fabulous time waster. And crafty inspiration. Like this DIY picnic blanket - I am going to sew one of these babies up before the end of picnic season.
I am loving
that new photos were recently uploaded to our Photobucket group album from the wedding. And I am loving that this picture was one of them. I love everything about this photo. It really captures how I felt in that moment - I am going to frame it. I love it so much. [Thanks J]