If you know Basil - you know he is funny. He's cute. He's adorable. He's a grump. I love his personality. And his personality definitely shines through in photographs.
Since we have taken this guy home - he has been no stranger to the camera. Which I am sure my future children will be able to relate to. Sometimes I even think he hams it up for the camera. Is this even possible? Which makes choosing just one photo for this week's Tail Wagging Tuesday topic a little challenging. Funniest Photo!? To be honest all photos of Basil are funny. They all make me giggle. Make me say 'awww'. Make me want to show anyone who will entertain my crazy-cat-lady-obsession. So thankfully you people exist. Thankfully you humour me. Thankfully you love your fur-babies just as much as me. Thankfully
C-Mae
hosts this link up. It makes me smile.
Now I would like to make you smile.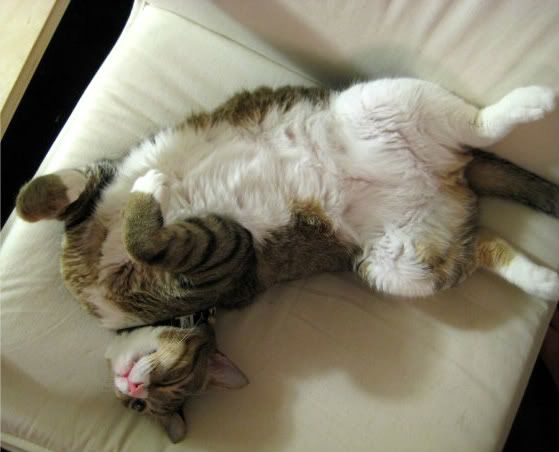 Every time I look at this photo it makes me giggle and want to scratch that cute little belly however for the fear of him biting me - I don't. I hope it made you smile - just a little.
p.s. yesterday was Basil's 7th birthday (actually it's the day he joined our family). That's 44 in human years. Send him your birthday wishes - it would make his day.
Now go check out other funny photos at Happiness is - and make your day even better.