I haven't participated in this for awhile! Why not share my love for things that are awesome, right? I know you all are curious about the things I have been digging this past little while. Here they are in no particular order.
I am loving
that we squeezed in an August camping trip (our second camping venture ever - read about our first family camping trip
here
). This time we booked off the Friday from work and headed out to Algonquin Provincial Park (again). I mean it's gorgeous up there - it's worthy of multiple visits. The campsite we stayed in wasn't as good as the first - but the experience was just as rich. Plus we included a native Canadian activity - canoeing. Can you believe that I had never been canoeing before? Actually I didn't do much canoeing rather than sitting in the middle - but someone had to capture the moments.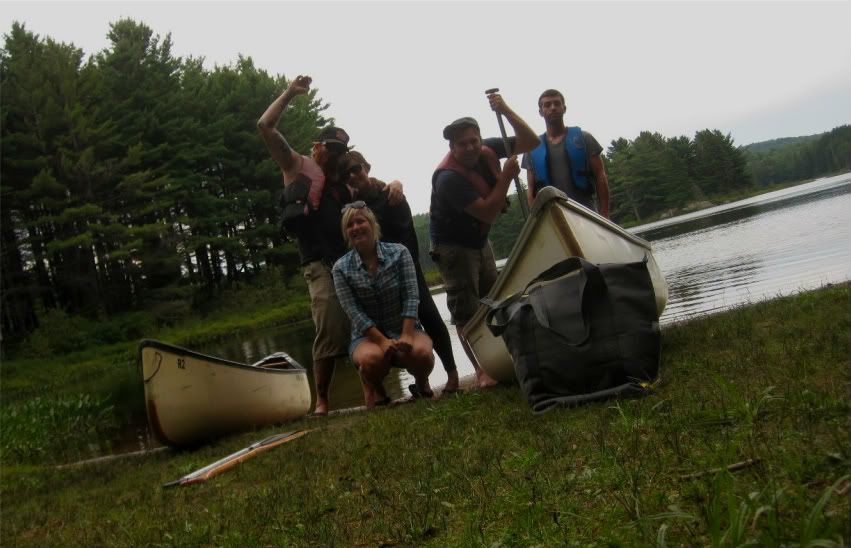 Camping Crew
Kearney Lake, Algonquin Provincial Park
I am also loving
Bachelor Pad 2
. Who isn't right? It's seriously right up there with Jersey Shore Italy. Both are equally as ridiculous and entertaining.
I am loving
that my bestie has confirmed her wedding date - and is doing a destination wedding in the Dominican Republic, Punta Cana!! Already a holiday to look forward to in the new year.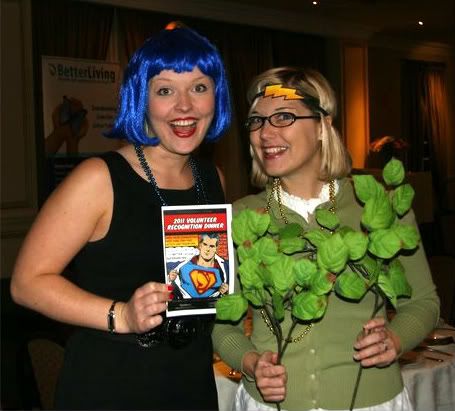 Volunteer Recognition Dinner 2011
And I am loving
being married to this guy!
Did I mention that
I am loving
that we went camping? In case I didn't....
I am totally loving
that we went camping, AGAIN!