{I} Invitations
Besides wearing an amazing dress and marrying my handsome partner of 8 years - creating our wedding invitations was probably my favourite part of the wedding festivities. I did a tremendous amount of research before I found some styles on Etsy that I loved. While searching I knew I wanted something simple. Something blue and grey. Something without pictures. And something that reflected us.
And that is when I found these beautiful invites from
Paper and Pinafore
on Etsy and I knew that they were perfect. And I knew that I.had.to.have.them.
Since we only planned to invite a small handful of close friends and family I couldn't justify ordering them online. Plus the best part of wedding invitations is creating them on your own and putting in a few personal touches. So I opened up Adobe InDesign and away I went. After a few drafts, trials prints, many copy edits (obviously not enough since I completely forgot to include the year - so annoying) and practice tying of twine later our lovely invitees found these gems in their mailboxes. I loved them so much I even contemplated sending myself one.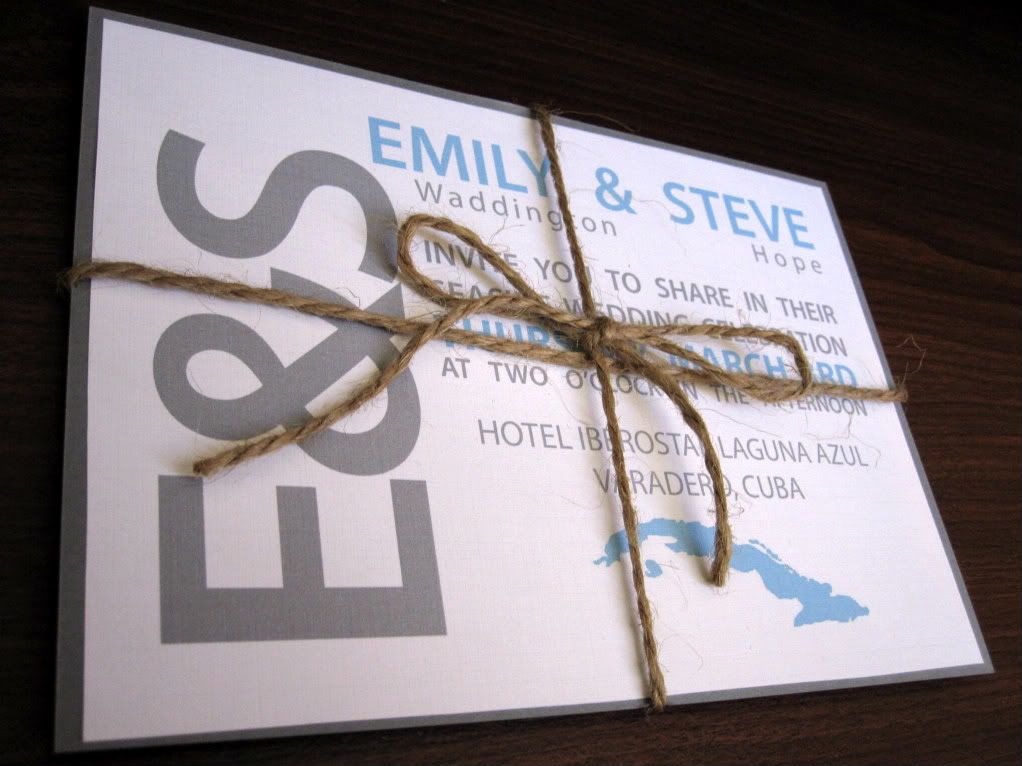 Thank you for the inspiration Paper and Pinafore because now I get to look at these beauties everyday as I come and go as this is now hanging in our front foyer.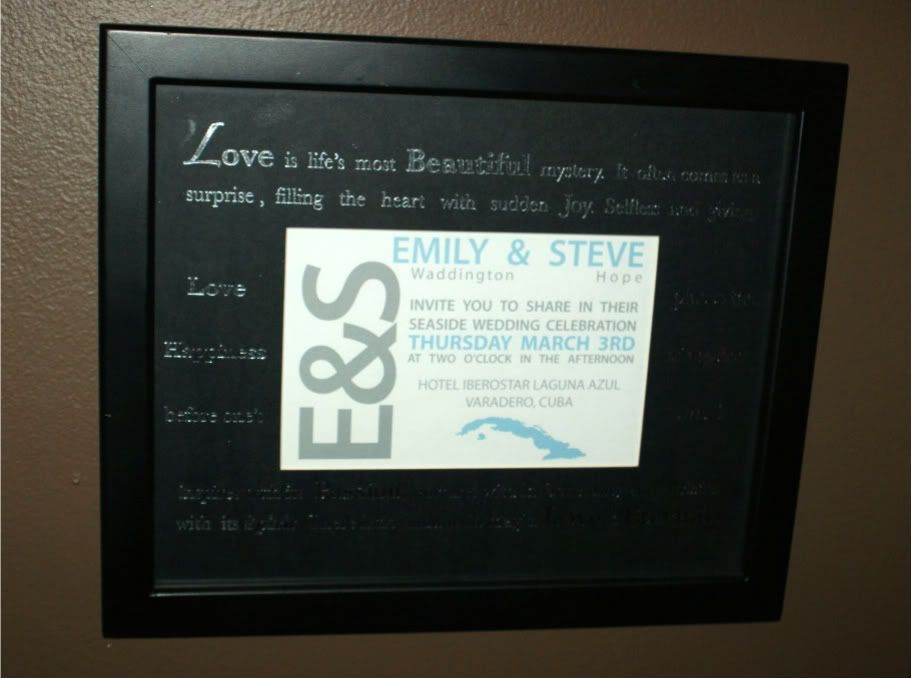 Missing something? Get caught up here as I recap our wedding, from A-Z.