I wish I could tell you that my blog-neglect is due to the fact that I was in Egypt - but it's just not true. However my globetrotting husband is there. Exploring the pyramids and super old temples. Sailing in a ship on the Nile. All of this for work. He has an amazing job. It makes me jealous. And makes me miss him terribly.
While he has been away - I had huge plans for my solo weekend. Catch up on some blogging. Fail. Get our thank you cards written. Fail. Organize the house. Fail. Start the long list of sewing projects. Fail. Seriously - I am way to ambitious. Because deep down inside this is all I really wanted to do.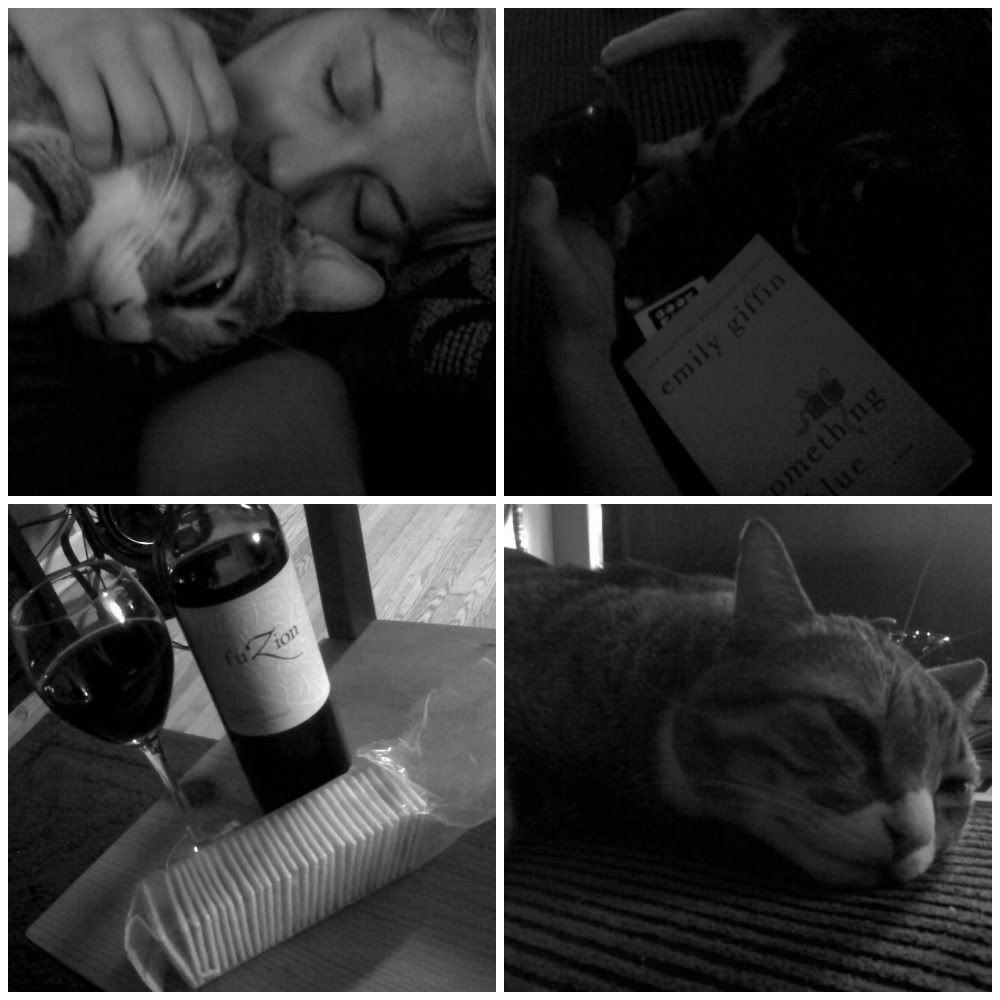 That's right - Basil and I hung out on the sofa for the better part of the weekend. I drank wine. Ate soda crackers (because I was too comfortable to cook). Read girly books. Slept. And watched movies. Amazing right? I totally needed it. And I am totally ready for Steve to return home.