{J} Jitters
Considering the fact that I am only on the letter J it's evident that I have totally slacked on completing our wedding updates. But I am not a quitter - easily distracted? Indeed. Nose deep into an HTML & CSS how to text? You betcha. So I am going to try to pump these wedding recaps out on Wednesdays because I like alliteration and I like consistency (sometimes). Now that that is covered - back to the dragged out recap.
On the eve of our wedding day - I was a mess. I had crazy heartburn. I could hardly eat. I just wanted it to be the next day and I just wanted to be married. I wondered how we could get away with skipping the ceremony - and go straight to celebrating. I had a serious case of wedding jitters. Not jitters of being married or jitters about who I was about to marry - I was worried about making it through the ceremony. What if I tripped while walking down the aisle? What if I fainted from being so nervous? What if I cried the entire time? What if I froze and couldn't say my vows? What if my dress didn't fit? What if Steve hated it? What if, what if, what if?
That evening I went back to my room early to prepare for one of the most important days of my life. My wedding day. Oh and did I mention that I hadn't prepared my vows yet? Nope! I was stressed. I was excited. I was freaking out. I was filled with so many emotions I let out a big cry. And then I drank a beer and passed out.
The whole morning leading up to the big event was filled with similar emotion - until I finally arrived and saw this handsome man patiently waiting to become my husband.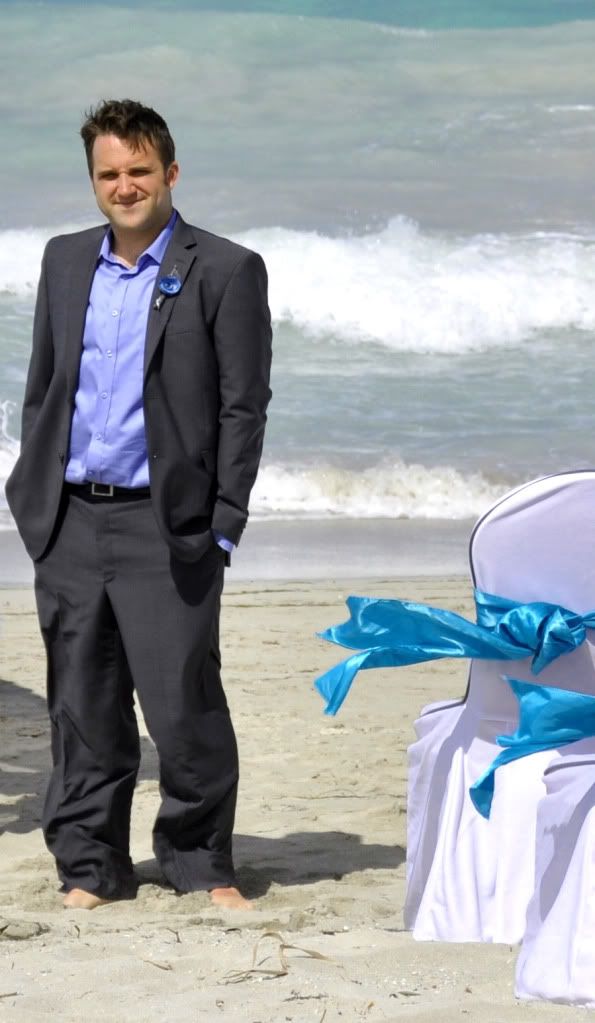 Missing something? Get caught up here as I recap our wedding, from A-Z.