Today is our first wedding anniversary.
One year ago today I was walking down the aisle.
366 days ago I married the best person in the world.
I was so nervous. But so happy. We were surrounded by friends & family.
Everything about that day was perfect.
Here is to making it through the first year of marriage and cheers to many more.
Happy first anniversary to the my handsome, charming, amazing, hilarious, kind, and awesome husband.

Oh and check this out.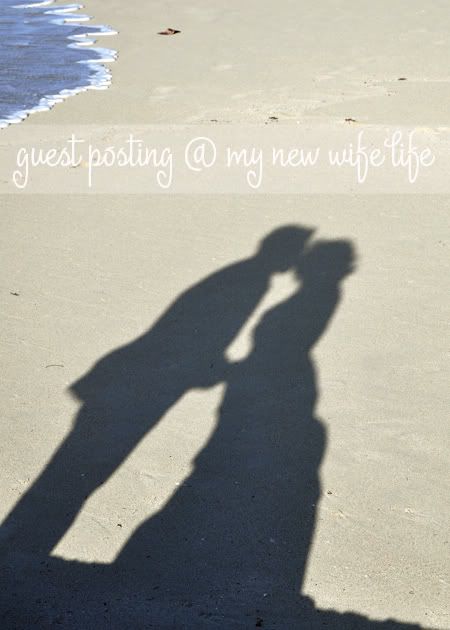 Since I have bored you to death with all my wedding/marriage babble I am taking it elsewhere. Today I have wandered over to
Mrs. Robinson's @ My New Wife Life
to talk about what I think makes our marriage top notch. By no means am I marriage expert - but I am not going to lie - ours is working out pretty nicely. So head on over there - read what I have to say and then lurk around. Mrs. Robinson is sweet and quirky. Both great qualities. She also likes to talk about weddings and marriage - if you're into that sort of thing. Why are you still here? Get going.