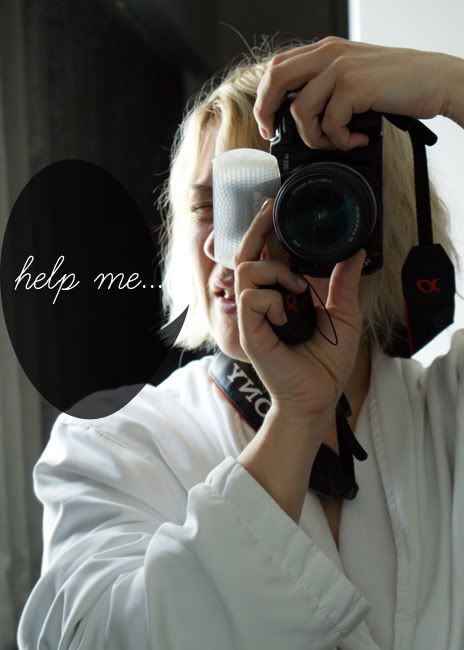 Today I discovered that I don't know how to use our DSLR! I thought all that practice on the cat and objects around the house helped. It did a bit - but actually I have no idea how to use it outside. I don't know how to quickly capture a shot. Or How to know what setting to use for what light. Sometimes I don't even know how to change the settings or sometimes I change the setting without even realizing it. I am a total rookie. When out in public - I am so intimidated to whip out my camera and snap a shot (this is one reason why the iPhone is so amazing). I immediately feel sad when I realize the moment wasn't just captured right. When the picture doesn't evoke any kind of feeling. So I am asking you to please send me all your photography resources. This lady needs to gain some more confidence! Help me learn.
However at least I don't lack bravery - here is my favourite shot from today. Steve and I wandered around the Bangkok weekend market,
Chatuchak
, this afternoon in the hot Thai sun. I was able to capture a much better version of 'Street Meat'. I can nearly smell the deliciousness looking at this photo. Please let me enjoy my small (and rare) successes.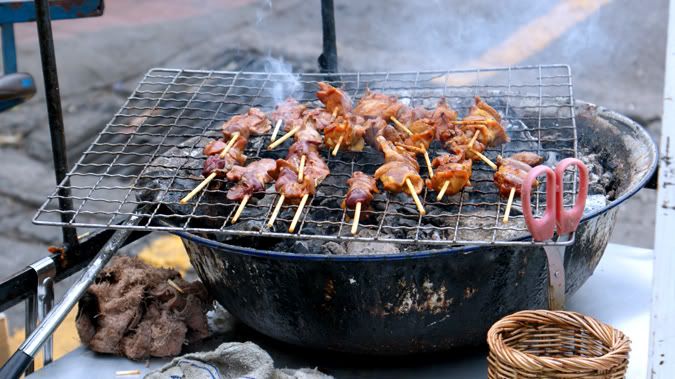 Street Meat in Bangkok, Thailand