It's been awhile since I have participated in
Scavenger Hunt Sunday
- and truthfully I was a big cheat and didn't take these photos last week - but took them during our recent honeymoonivesary. The vacation that I learned I am not a photographer and probably never will be. But I will keep on trying to at least improve my eye. Because quite frankly I think that's the biggest problem - and my shaky hands.
Here are my interpretations for this week.
1. Simple
This shot was taken while visiting a temple in Chiang Rai - therefore Temple Kitty. This little lady (who was expecting) and I enjoyed a brief photo session. Basil I apologize for cheating on. When I look at this picture it screams simple. I imagine this cat lives quite the life being taken care of by monks and having an awesome temple jungle gym to pounce around.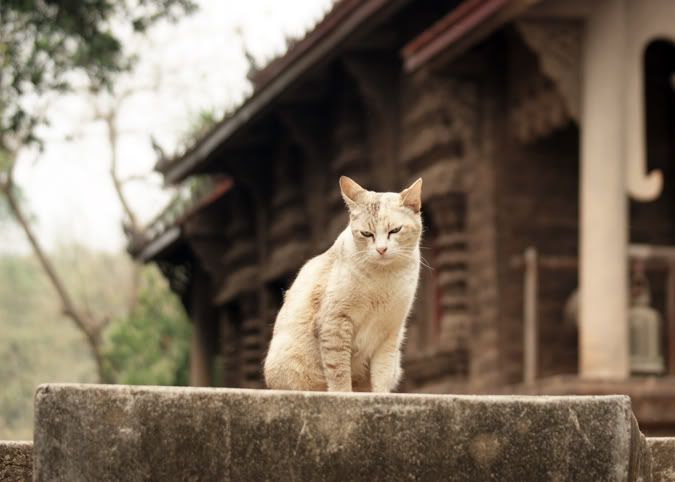 2. Grain
This was a tough one. Since I am unskilled at the functions of my camera - I went with the easy option. Wood. This is part a
Thai long-tail boat
. Surprisingly I am not afraid to sail the sea in one of these bad boys.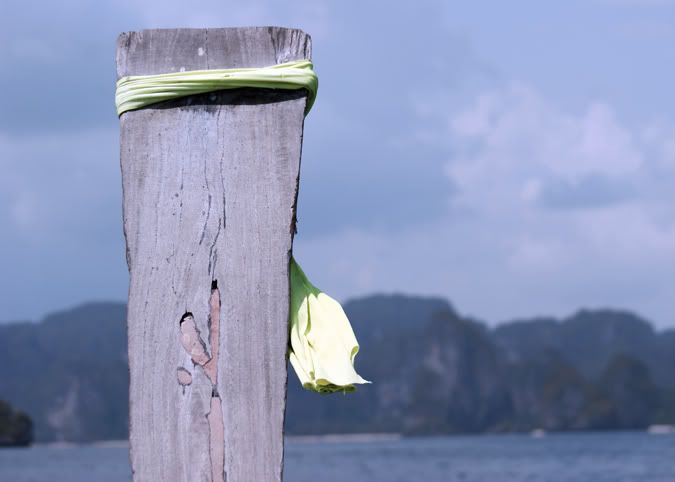 3. Transportation
There are all sorts of methods of transportation in South East Asia - but on this trip - this was my favourite way to get around. How awesome would it be to go to work via an elephant?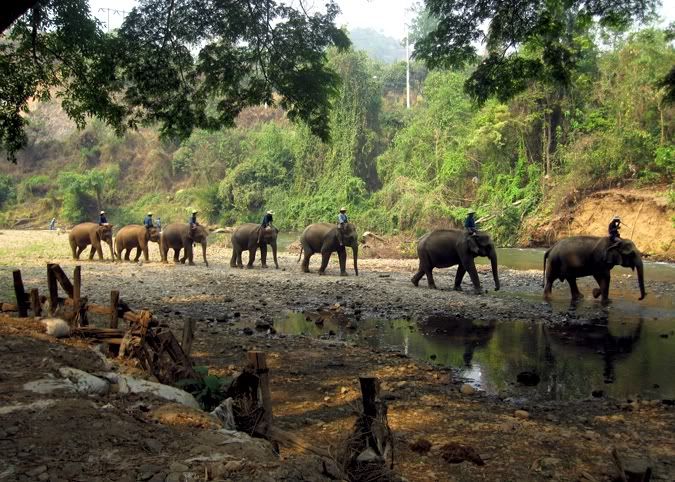 4. Stitch
I guess this is more weaving than stitching - but it's the only shot I could find that fit into this category. One way the local hill tribes make an income is by making and selling handicrafts. I have purchased a few of the blankets in the past and the workmanship is impeccable. And even more amazing to see them bust this out in real life.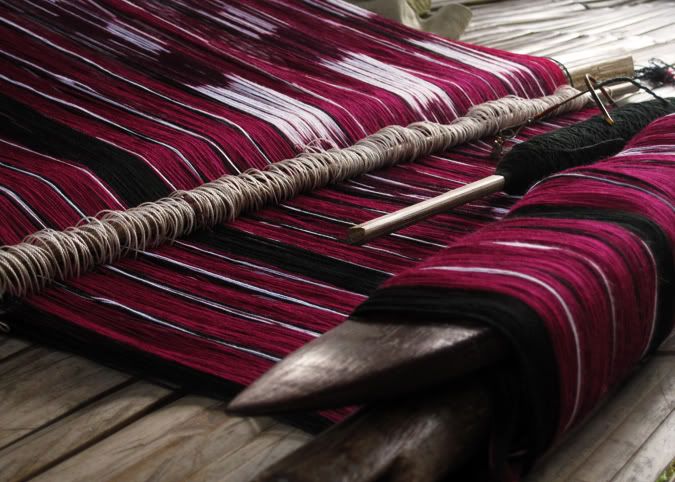 5. Bubble(s)
This was another tough one. But then I came across this shot. We went to a "factory" if you can call it that that produces
coconut palm sugar.
This stuff is so sweet and so DELICIOUS. Here is one phase of how it's made.
Now head over to Ramblings and Photos to look at more photos from people who know how to use their cameras.