After being in northern Thailand for the majority of the trip I was looking forward to getting on a plane and flying south to some of the nicest beaches in the world. Our destination Krabi - or
Railay Beach
more specifically. Both Steve and I had been there before - but nearly 10 years prior and never together. We both had loved this Rasta-Thai bay
{I say this because every - and I mean every - bar/restaurant is pumping out the sweet jams of Bob Marley}
so much that it was worth visiting again. As adventurous as we are - we also love to return to places that have made an impact on us. Clearly Railay Beach is one of those places.
Before I go any further - Listen to this to get in the mood. This is probably the song that's played the most.
Our journey was estimated to be a quick three hours. Two hours of flight time and one hour stopover. I should have realized at this point that our trip had gone too smoothly. Let's backtrack a little - there hasn't been a trip that we've been on were we don't lose something, a train breaks down in the middle of nowhere, our luggage goes missing, you get it! We were just approaching Krabi airport when Steve said "I think the plane is turning around - back to Bangkok!" I didn't believe him and I replied with "Steve, the pilot is probably just doing circuits." Nope! Steve was right. We were headed back to Bangkok because something was wrong with the planes landing gear - and we needed a longer runway to touchdown. Awesome. Thankfully the delay was only a few short hours and the fed us cheese sandwiches and orange Fanta. Finally by 9:00 p.m. (after a 9:00 a.m - start to our day) we arrived. And the wait was worth it. Because Railay Beach is gorgeous. Don't you agree?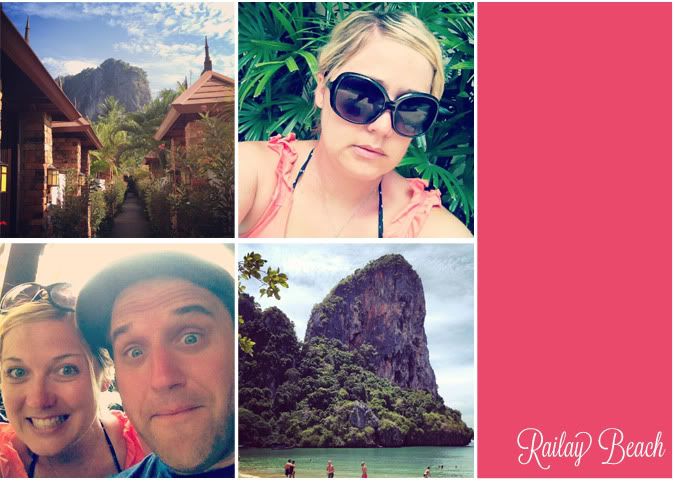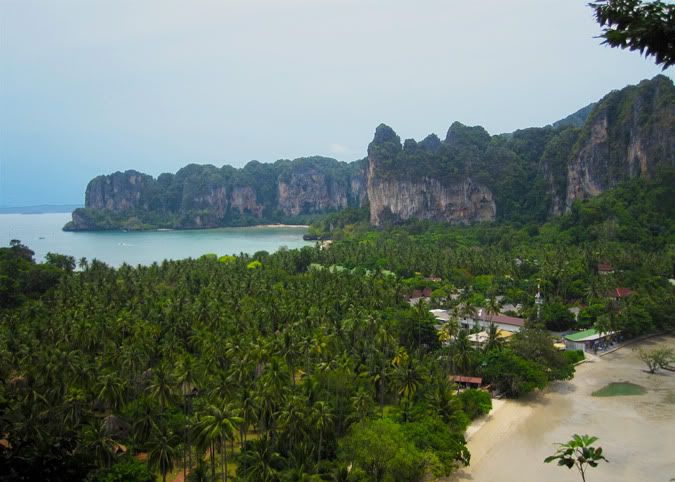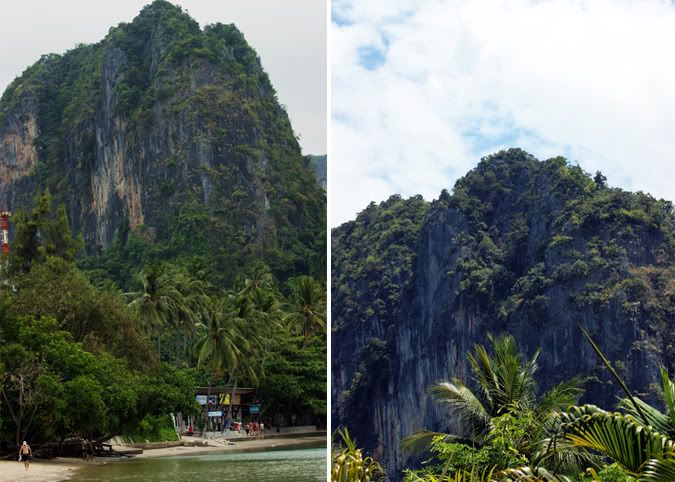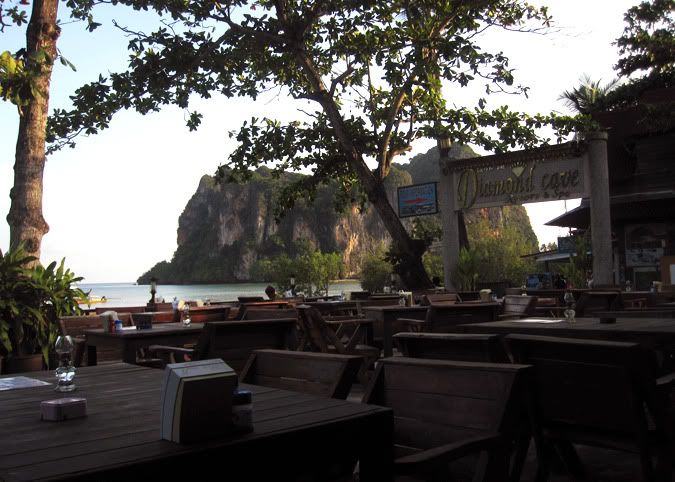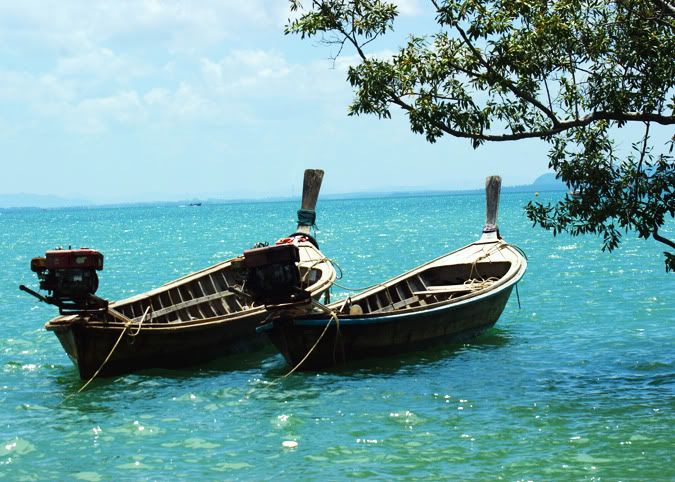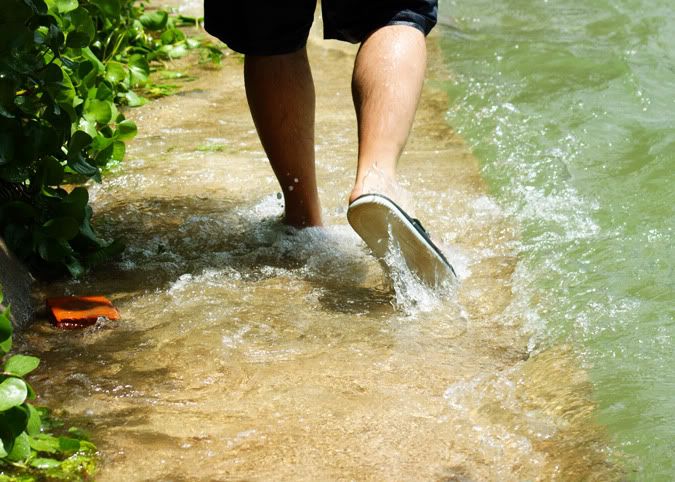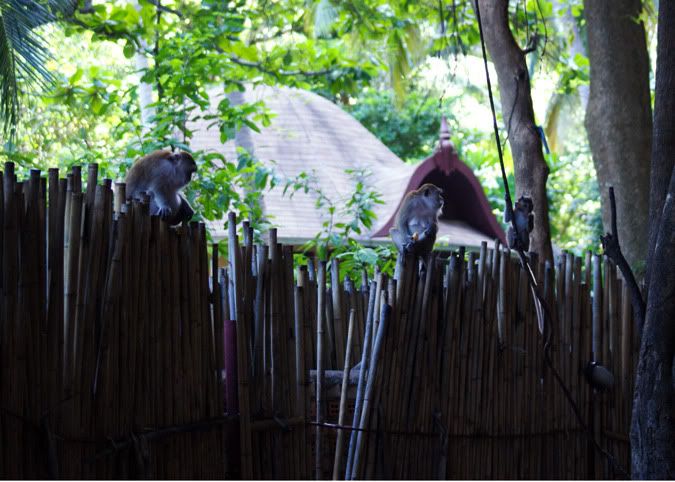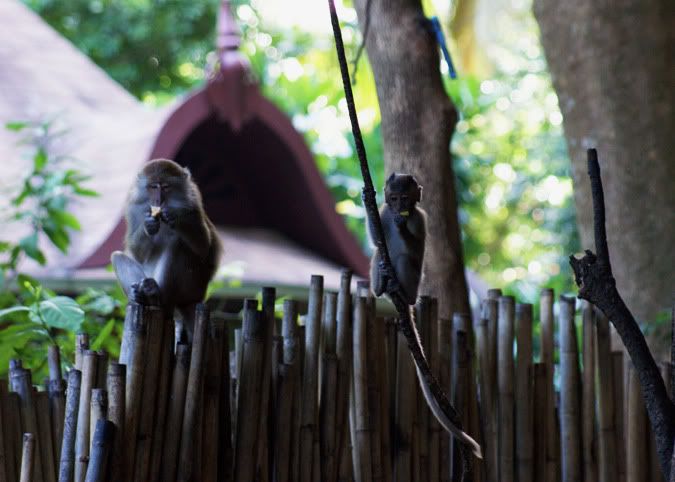 Check out my other Thailand posts here: