When I think about Thailand - a few things usually come to mind.
Elephants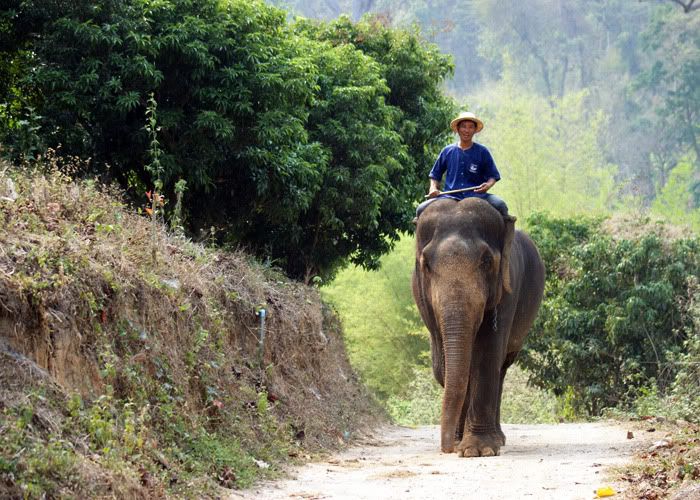 Fortunately but unfortunately you don't see elephants just wandering the streets. However I did see this one while walking in a local village. We had to clear the road so they could pass on by. But yes - when I think I Thailand I always think of elephants.

Tigers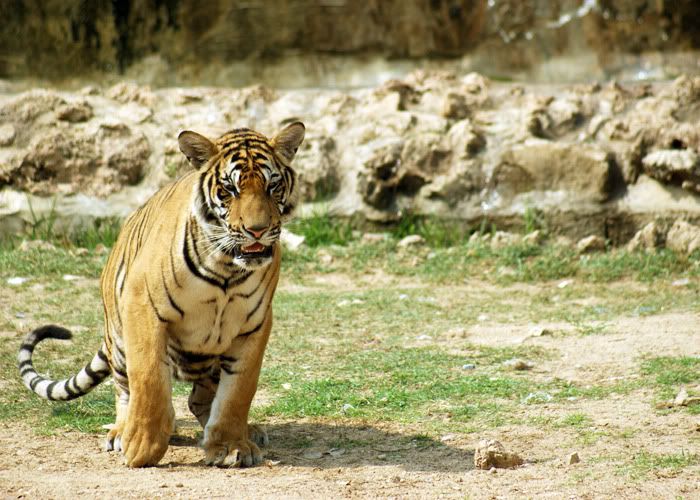 Again tigers don't roam the streets - thankfully because I am sure they would be poached for their blood. Teeth. Fur. etc. But there are, like for elephants, tiger conservation areas where tigers are taken care of.
Monkeys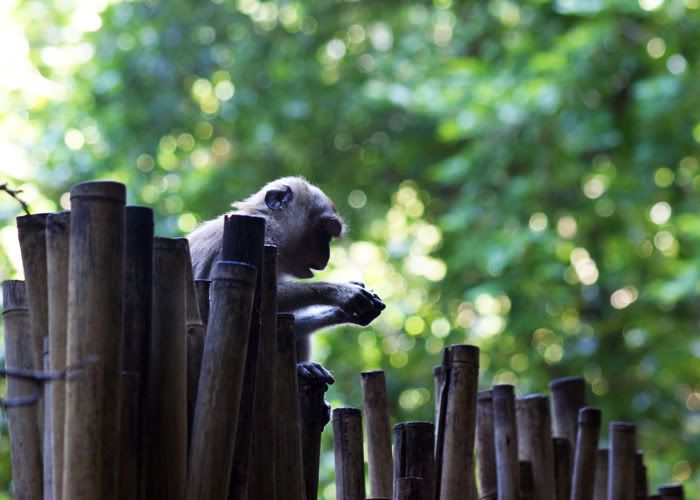 I am sure there are monkeys in Northern Thailand - but in the South - by the beach - near the garbage - there are monkeys everywhere. These monkeys are definitely comfortable around people - waiting for someone to toss them a snack. This makes walking in their path rather unpleasant. You see I once had a bad experience with monkeys - and since then they aren't my favourite animal to be close to.
Monks & Buddha & Temples
Thailand is a Buddhist country. And to no ones surprise there are countless Wats (temples) in every city and province. It's not uncommon to see monks. Or images of Buddha. There is something about the saffron colour of a monks robe that I find calming. And seriously - are you looking at this monks tattoo? Amazing right?
Palm Trees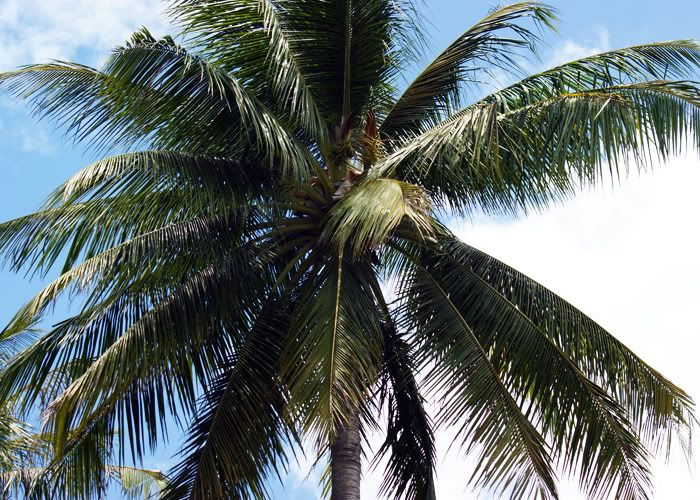 Probably for some of you palm trees are NBD (No Big Deal) but for this Canadian - I crave the sight of a palm tree. I love them. I want to plant one in my future backyard. Steve and I talked about why we don't live in California. We both aren't sure about the answer.
Beautiful Beaches & Gorgeous Sunsets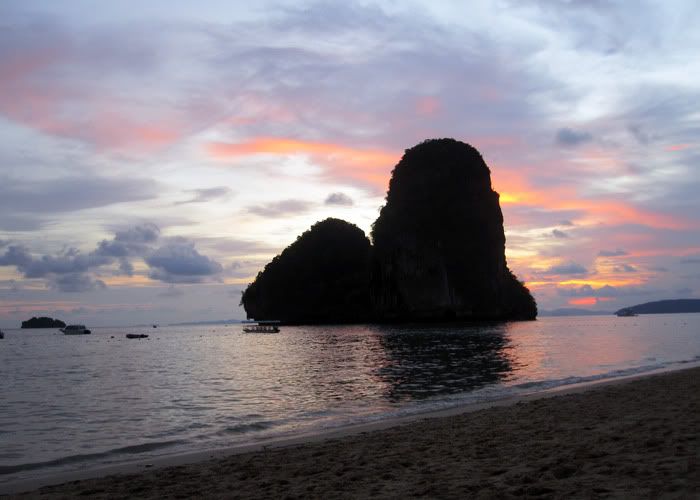 No description needed!
But truthfully when I think of Thailand - I think of our Honeymoon. And when I think about our honeymoon I think about all the reasons why I think honeymoons are the best way to vacation. Today I have taken over
Little Woman's blog
to explain
'why honeymoons are awesome!'
Come over and check it out and hang with me.
{Edit: Awesone=Awesome // Little Women=Little Woman}