Even though it still feels as though I am living on the planet sun - Labour day generally marks the end of summer. All you summer lovers hoping, wishing, and begging to prolong the summer will probably disagree and will hold out to the official September 22 end date - but I am so done with summer. Don't get me wrong - I love the short spurt of balmy weather we get to experience here in Ontario - but as expected I am dying for the crisp, refreshing fall air. Though too short - fall is the perfect season.
However let's not forget that last May I set out some
things that I wanted to accomplish this summer
- because summer in Ontario often does flash before your eyes - and when it is the dead of winter I will be cursing the fact that I ever wished it away. Because then I will be wishing for the painfully hot, sweaty, and uncomfortable summer weather we were blessed with this year.
Out of the seven things that I set out to do - I successfully completed 4.75 of these items. What you don't count your near completions as a near success? You should!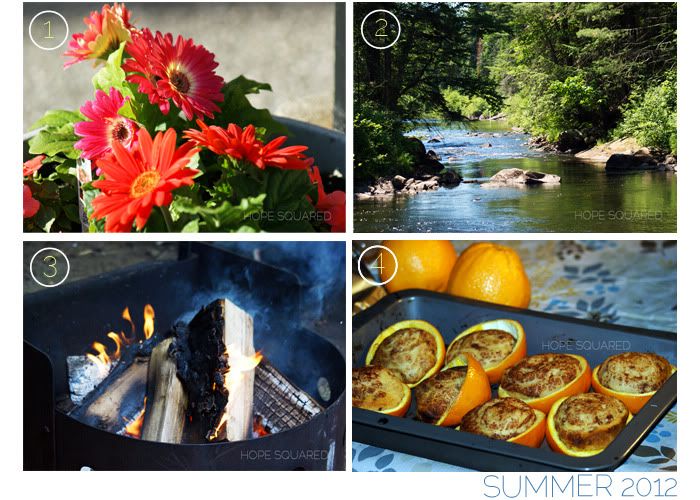 1. I planted a flower garden
- and then progressively forgot to water it. It's official that I don't have a green thumb. I also never did get around to planting my ever so coveted forget-me-nots. Next year? Maybe!
2.
I took a hike.
Several of them actually. We managed to fit in a few hikes each camp trip. The most memorable was our
interpretative walk through Algonquin Park
.
3. I enjoyed a campfire.
And I enjoyed every second of it.
I even begged you all to rain dance for me
- because I desperately didn't want to camp without a campfire. Unfortunately I didn't ask soon enough because it did rain - but not enough to lift ban. However - we survived our first camp trip sans fire - which made me want appreciate the awesomeness of a summer campfire even more.
4.
I improved my campfire cooking skills.
To make camp meals more enjoyable -
I experimented with cooking over the campfire
- and on the Coleman stove. My camp french toast is nearly perfected.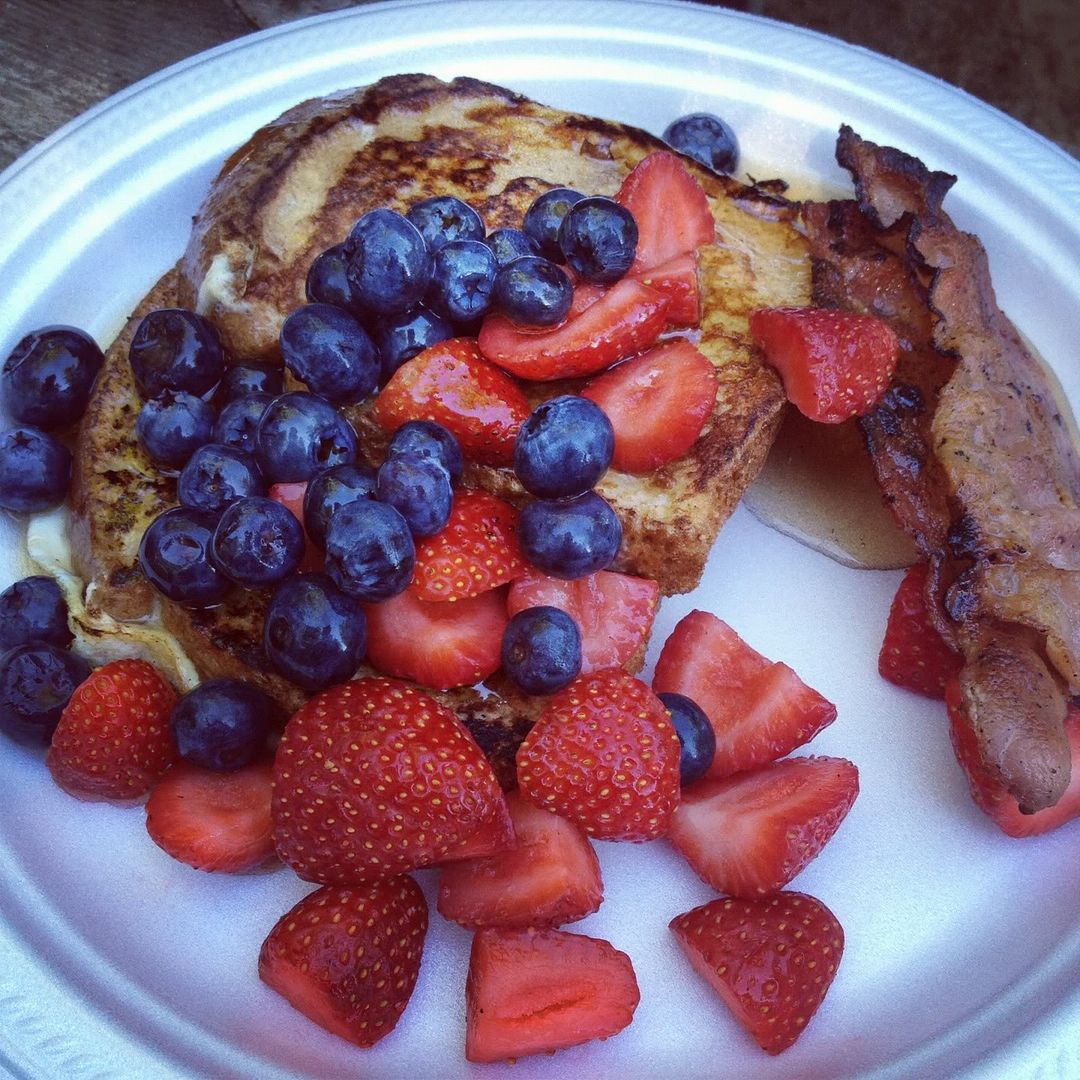 5(ish).
I printed and framed our wedding photos.
Well kind of. I purchased and hung the frames. That counts right? I think it counts as .75 completion.
As I began thinking about fall - I started to think about all the things I want to do. Fall is even shorter than summer. And what comes after falls is much, much worse. But fall is full of all my favourite activities - so I am determined to prolong it and enjoy every moment of it as best as possible. Famous last words spoken by every procrastinator.
This is what I want to do this fall.
1. Go Fall Camping.
After two successful seasons of camping - I am ready to take on some cooler temperatures and enjoy the woods during the prettiest time of the year. I want to bundle up with hot chocolate and marshmallows and enjoy the brisk breeze. I have nearly convinced Steve that this is a good idea. [
Photo credit
]
2. Go Apple Picking.
I haven't been since I was in grade school and I really enjoyed strawberry picking so much this year that apple picking has got to be just as fun. [
Photo credit
]
3. Host a Pumpkin Carving Party.
We hosted one last year
and it was so much fun. I want to do it all over again.
4. Host a Friends Thanksgiving Dinner.
Last year was my first time cooking a turkey
- it turned out well - but my timing was all off. I want to get better at this - and plus Thanksgiving is the best holiday so it's worth having more reasons to celebrate it.
5. Perfect my Apple Pie Skills.
I make a good pie filling - but I struggle with the crust. Since I will be going apple picking - I will need to use them up right? I really want to improve on my pastry making abilities. I am going to be that lady with pies cooling in her kitchen window. I had better get a new apron sewn up.
What do you want to do this fall?