It's usually around this time of year when I start dreaming of a vacation. I know what you're thinking - lady you just went to Thailand in March! This is true - but as the weather turns colder I start dreaming on tropical climates and wonder why on earth I live in Canada. The weather is only tolerable for maybe two months of the year. Then two months are unbearably hot and humid and the other eight are just ridiculously cold. This is why you'll hear so many Canadians talking or commenting on the weather. It's so unpredictable! Like today which felt like an early summer day.
Anyways I didn't come here today to talk about the weather - but I am Canadian so it does come naturally - I wanted to talk about holidays. Vacations. Travelling. As I was getting on the elevator at work this morning - this song came on over the building radio.
OK - so first off how awesome was Madonna? I think I might dress up as an 80's Madonna for Hallowe'en. And second - what's with the dance moves in the video? Well - whatever - has it got you in the travelling spirit? I hope so because I asked the blabes hanging on my sidebar this month about where they would go if they could go anywhere! Get ready to jet set to some awesome places.
SHOP DISCOUNT: Code HOPESQ15 for 15% off through November 15, 2012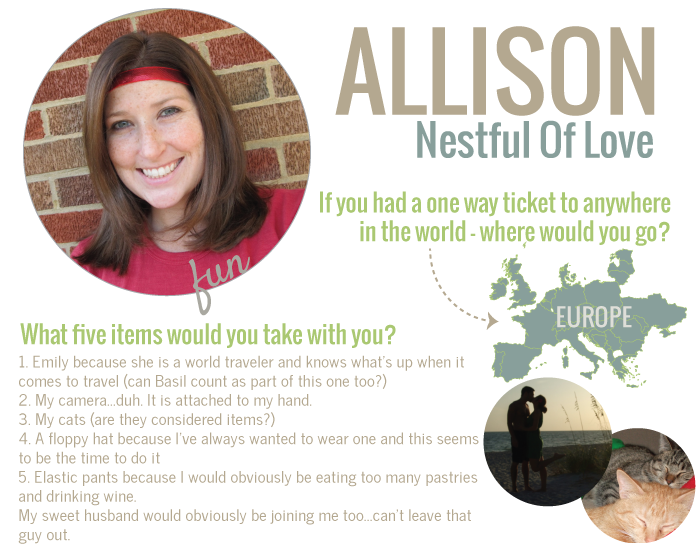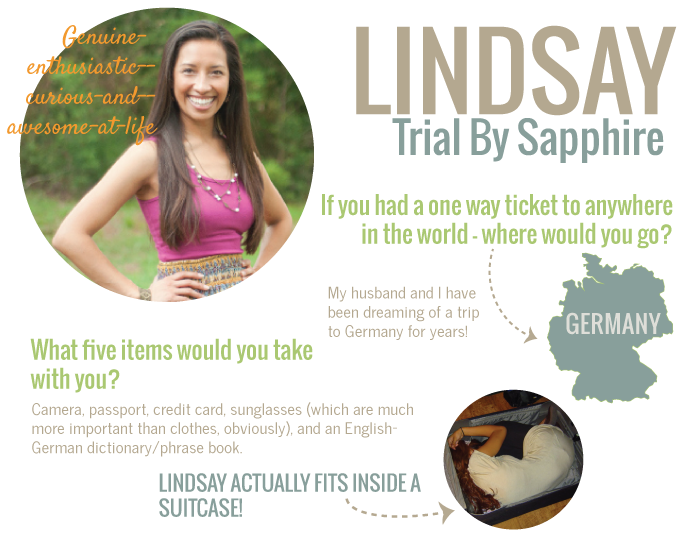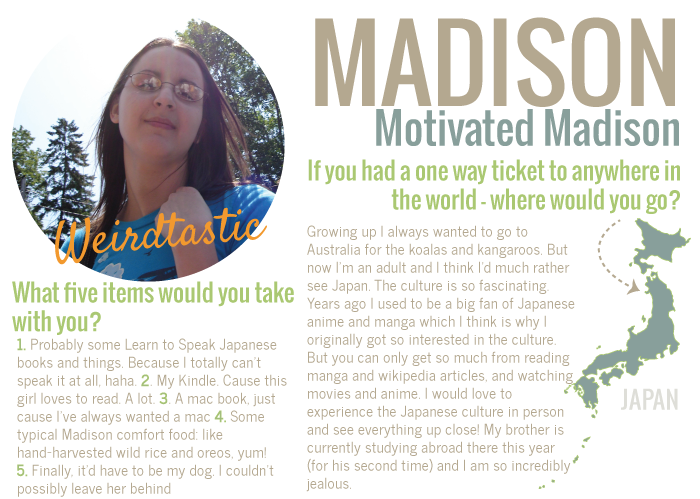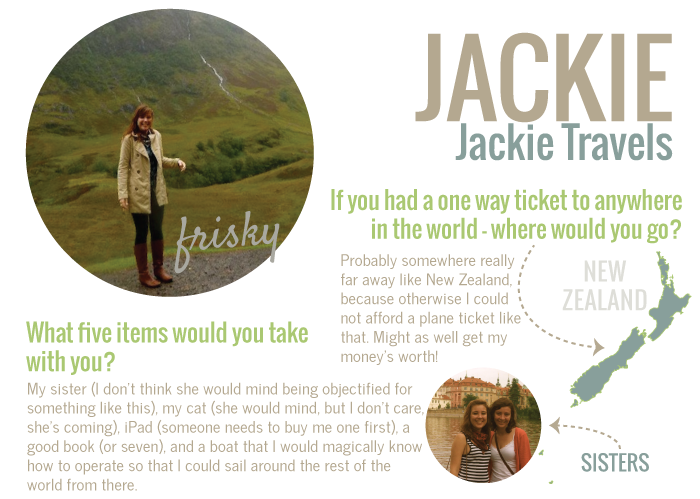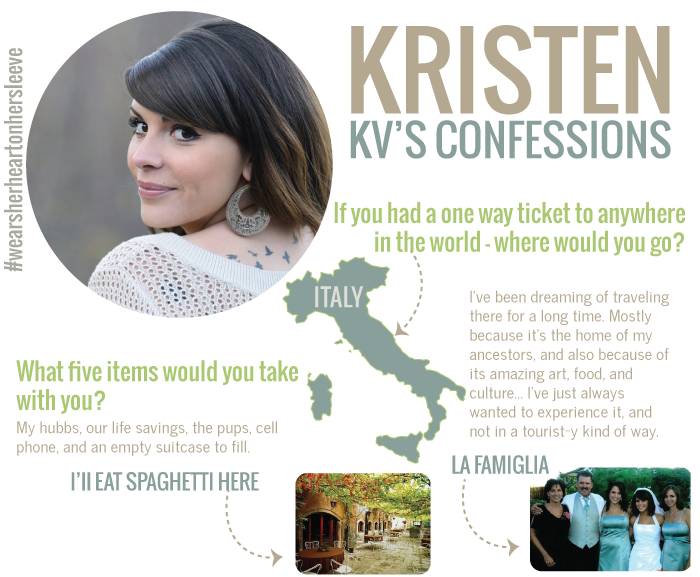 Now that you've seen where these awesome ladies would go - you should take some time and explore their corners of the interweb because they are definitely Hope Squared approved. Does that even qualify as an approval? I think so.
So Where would you go & what would you take?
Oh and a HUGE p.s. So this week we were supposed to do the next vlog in our
What's In Your...? vlog series
but we totally failed! It happens. So this month we are going - once again - a week late and will be posting the link up on
Wednesday October 24, 2012.
The topic
'What's In Your Junk Drawer'
courtesy of Kristen from
KV's Confessions
. Don't tell me don't have a junk drawer - because I wont believe you. I have a few. It's embarrassing. But I have no shame and will show you whats in there. Link up with us - won't you? Take the button - spread the word.