I'm not much of a comeback kid! It's actually easier to not blog than to blog - which is stating the obvious. December is always so busy. Work is busy because of all the holidays and the rush to fit in all your leftover vacation days. Getting prepared for Christmas is busy. So all those leftover vacation days don't really feel like a vacation. I'm taking the week before Christmas off - in hopes that I won't be that sucker shopping on December 24th. However I know this isn't true. I am ALWAYS that sucker. Which is part of the reason I am a big scrooge. Anyways - since I've been absent this is what's been going on in the life of E-Ho not to be confused with eHo (
eHealth Ontario
) which I share an alias with.
Currently Making
Plans! And lots of them. Project plans at work. Plans to clear out our clutter at home. Plans to save money so I can hopefully travel to London, England and witness my two good friends get married. Plans to spend all my saved dollars on Christmas presents. Plans to figure out how we are going to survive the rest of the month with empty bank accounts. Plans to get my hair did! It's been six months since my last visit to the salon - things are getting ridiculous. Obviously I am really good at postponing and delaying plans - like it's my job!
Currently Thinking
about this blog! How I want to redesign it! Where I want it to go! What I want it to represent! and how I don't even have the time to think about it. Maybe in the New Year? It's always good to start the year fresh with a new design and new goals. Last year I had 12 goals. Now I am thinking about how many of them I actually accomplished! It will probably be a depressing revelation.
currently Loving
that
How I Met Your Mother
is on Canadian Netflix. I have watched so many episodes the past few days it's borderline an obsession now. So much that I wonder how I could meet a friend like Barney Stinson? I don't have any friends that suit up. Maybe I'm hanging with the wrong crowd?
currently cooking
nothing! I love to cook - but I am so lazy these days. The microwave and I have become pretty tight. And thankfully it's clementine season. I ate an entire box in less than a week. I've probably reached my vitamin C quota for the winter season.
Currently Dreaming
of the ocean! I need a vacation desperately. This always happens once the fall weather disappears and the cold frigid air sweeps in. It has me longing for this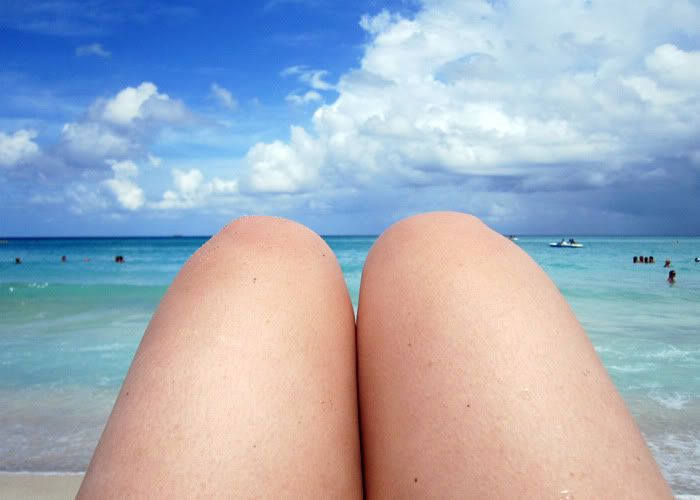 want to join me?

What's up with you?