What?! A blog post?! It's a bloody miracle. Seriously - I don't know how anyone maintains a blog while pregnant and/or becoming a new mom. Props to them - for realzies. Well - I am no longer pregnant (thankfully). Not that I didn't enjoy it - it's just that if I was still pregnant I would probably be facing birthing an 11 pounder right about now. Not that it's much different than the 9+ pounder that I birthed only three weeks ago. Speaking of - how have three weeks already flown by? I feel like I have been living in a fog. I am just starting to feel somewhat human again - a completely different human - but human nonetheless.
So yes, about that baby I birthed. If you follow me on
Instagram
- I am sure your feed has exploded with the cuteness of Eila (
Eye-Luh
- for those of you that are pondering how to pronounce the cutest baby name on earth). If you don't, you should because you're missing out. But here she is - in all her glory. I am please to formally introduce you to Eila Jean Hope the baby formerly known as B-Ho.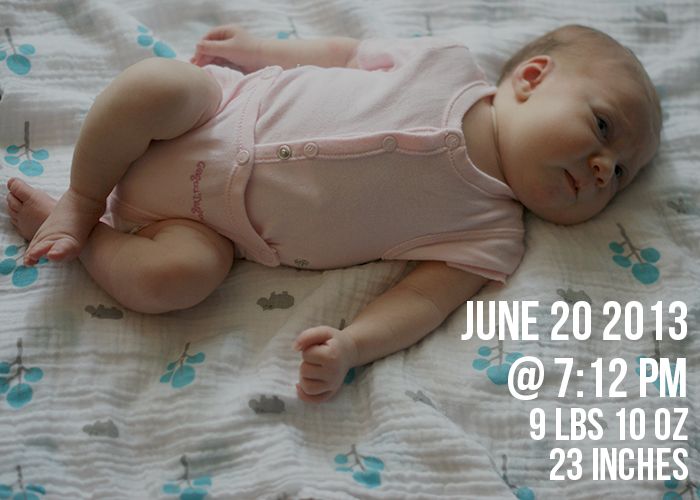 Isn't she wonderful? I kinda like her - a lot. So far she just sleeps, eats and pees/poops. Pretty much living a typical newborn life. I am excited to get to know her better and see the person she will become. But for now - I am just enjoying my lazy days looking at this precious little face and being wowed everyday when I realize that I grew this. How on earth did I grow something so perfect?!