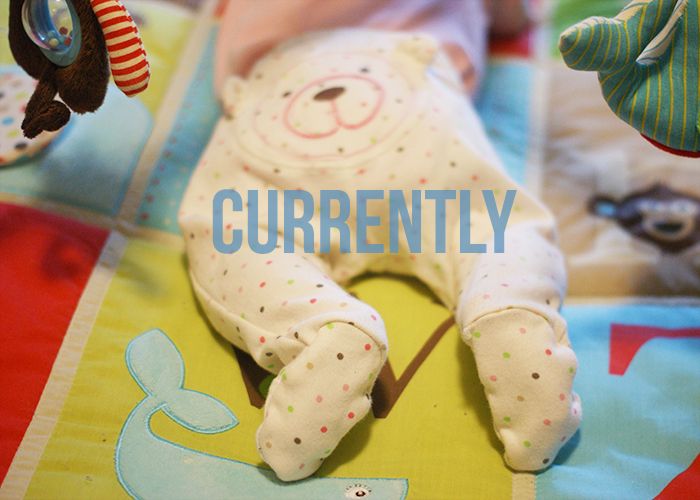 I feel like I have so many things I want to document - but when I come on here to blog my mind goes blank. I am just going to chalk this up to mom-brain and the fact that I live in a 3-hour cycle that it's nearly impossible to be creative. I am dying to get creative. My poor sewing machine has been collecting dust in our front closet for the past year - I really need to bust that sucker out. Especially now that I have a baby. A girl baby nonetheless.
Anyways - since I am sucking at writing any kind of post that requires some planning and/or thought - I am jumping in on Randalin's
Currently linkup
again. What can I say - it's a good link up! You should totally
join in
.
Currently Growing
Bored! Eila and I need to shake up our daily routine. Our routine that consists of eating, playing, snuggling and sleeping. Don't get me wrong - it's totally awesome - but she is becoming more and more curious that I am sure she is just as tired of looking at the things in our tiny living room. Us ladies need to get out and about. I am sure this means that our bank account will not be doing any growing since going out translates to shopping. But I am pretty excited that summer is nearing an end - the hot, humid weather with a baby sucks! I am looking forward to coming out of our nest and enjoy the crisp fall air. I am excited to share my favourite season with my daughter! Basically this means taking daily walks to Starbucks so mama can get her fill of Caramel Apple Spice's and Pumpkin Spice Lattes.
Currently Buying
Headbands on Etsy, Zulily (and basically anywhere I see them) for Eila like it's my job! Seriously - there is nothing cuter than a baby in a headband. NOTHING! Apparently this means that Eila needs a new headband for every holiday - because she can't be caught wearing the same one twice! Or at least this is what I have been telling myself.
Currently Earning
Not enough money to support my headband addiction - that's for realz! Actually that's the ONLY downfall of being on maternity leave for the year - the fact that my salary has been cut in half. Thankfully my work tops me up for the first 17 weeks - but after that it's going to suck -money wise. But I am totally not complaining because I am grateful that I live in a country that allows me to spend 50 paid weeks with Eila!
Currently Judging
The state of my house! Serious dude - it's a freakin' mess. I haven't done a proper clean since before Eila was born. We've managed to keep it somewhat tidy - but it really needs a deep clean - desperately. There is a trail on the floor from our bedroom to Eila's room of breast milk spots. In all honesty there is breast milk everywhere. It's really disgusting. You can judge me - I would. But seriously if you knew how much milk comes out of my boobs - you'd just pity me.
Currently Embracing
Motherhood! As I have mentioned before, I had such a hard time in the beginning, emotionally. I was envious of mothers who seemed to be settling into their new mom gig so seamlessly, because it wasn't easy for me. It was damn hard. I really should write a post on this - I have so much to say about my transition - but in short I had a really difficult time falling in love with my new life. I loved Eila (with every inch of my being) but I wasn't head over heels in love with the whole experience. This came later - what seemed a lot later! But today - I am totally embracing being a mother. I am taking it one day at a time - and everyday it gets easier and much more enjoyable. And I am so glad we got here - because I can't imagine life without Eila! She's amazing. She brings out the best in me. She makes my heart burst with love.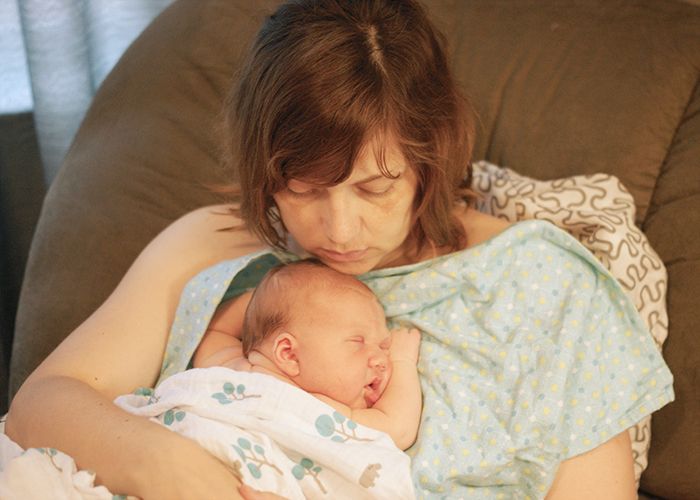 Your turn! What are you currently buying? I hope it's a headband for Eila.