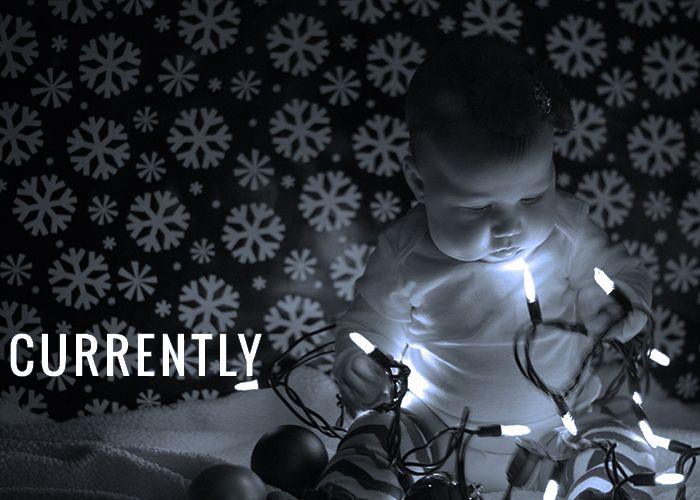 Ummm...so who wants to take numerous holiday themed pictures of their kids all month long? I DO! It's funny coming from a Christmas Grinch. Eila has rekindled my love of Christmas - because I wasn't always a Grinch. Now - I want to buy her all the things. I am trying to hold back. But how do you do this Christmas thing without going overboard? Thankfully Steve and I decided again this year to not get gifts for each other. Otherwise I would have to put Eila's SIN card to use - I had better get on top of teaching her to sew. JOKES!!!
Anyways - I am gearing up for the new year - when I plan to revive this blog. I know, I know you are all excited. Truthfully - I am too. I have so much I want to write about. So much I need to document before I forget it. Get ready for it. Until then - a good old faithful currently update (even if all we have been doing is getting ready for Christmas).
Currently
I am currently
baking
(or at least thinking/planning on baking) gingerbread men. Eila and I took a trip to Bulk Barn to pick up all the ingredients last week. Every morning when I wake up I exclaim
"I am GOING to bake gingerbread cookies today!!"
but it still hasn't happened. It's funny - a lot of things just don't happen with a days-away-from-six-months old baby.
I am
loving
that Steve is on holidays this week. It's so nice to have an extra set of hands around the house - and the timing is perfect because I would have never been able to tackle our long list of people we need to buy Christmas gifts for. Eila is also
loving
that her dad is home so they get some extra hang out time - they've been having a lot of fun playing airplane and singing songs. Steve even joined us on Monday for Eila's last Baby Sign Language class. That reminds me - Eila is totally
loving
the Ball Pit in Baby Class. She is king of the ring and yells at the other babies if they try to get in. I am on the lookout for a small baby wading pool - if you see one let a sista know.
I am currently
missing
OH SO MANY THINGS!! Since becoming a mom - there are so many small things that I took for granted like going to the bathroom, eating, sleeping - but out of all of it - I miss my alone time the most. And dates with Steve. It's so different going out with a baby. It's like you are camping 24/7 - SO MUCH EFFING GEAR! With that said - I am also
missing
my tiny little newborn. On Friday Eila will be six months old. That's half a year. Where on earth has the time gone? I feel like I just birthed her yesterday.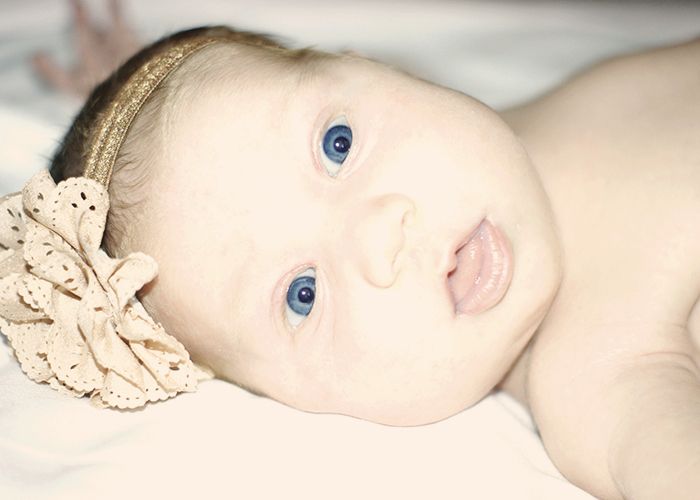 If you had asked me this question a year ago - I would have told you I was
craving
oranges. OMG - I ate so many oranges when I was pregnant. It was perfect timing with the Christmas clementine. They just don't taste as delicious as they do this year. Now I am
craving
coke. Not the narcotic, but the soft drink. It's a disgusting addiction that I picked up in my last trimester with Eila and can't seem to shake. It's odd because I was never a fan of it before. It's definitely going to be one of my New Year habits to shake.
I am
laughing
at this (am I the only one?)