It took a lot of trial and error to figure out how to make nursing Eila more comfortable for the both of us. While we were in the midst of learning I was willing to try anything - well almost everything - to make it easier. But the task of finding what works and what doesn't is so overwhelming all the while trying to learn how to nurse a teeny tiny newborn.
Thankfully for long nursing sessions, I was able to scour the Internet for advice from moms and nursing experts who had dealt with the challenges I was facing (I'll share these with you in another post). Recommendations on products. Tips on how to heal faster. I must've read every blog post and article on the interwebs - and yet, two months later, my nipples were still cracked and latching Eila STILL hurt. I was still roaming the house shirtless. Sure you'd think my husband would think this was awesome, but when your nipples look like they've been sliced with a knife and you're leaking milk everywhere, it's nothing to gawk at. It was exactly how you would define a HOT MESS. It wasn't until month three that things started to drastically improve for us. That I was able to put my shirt back on. And that my nipples started to look somewhat normal again. OK scratch that - I don't think my nipples will ever look normal again. But I was healing and I wanted to share with you what we used to get through those 90+ days.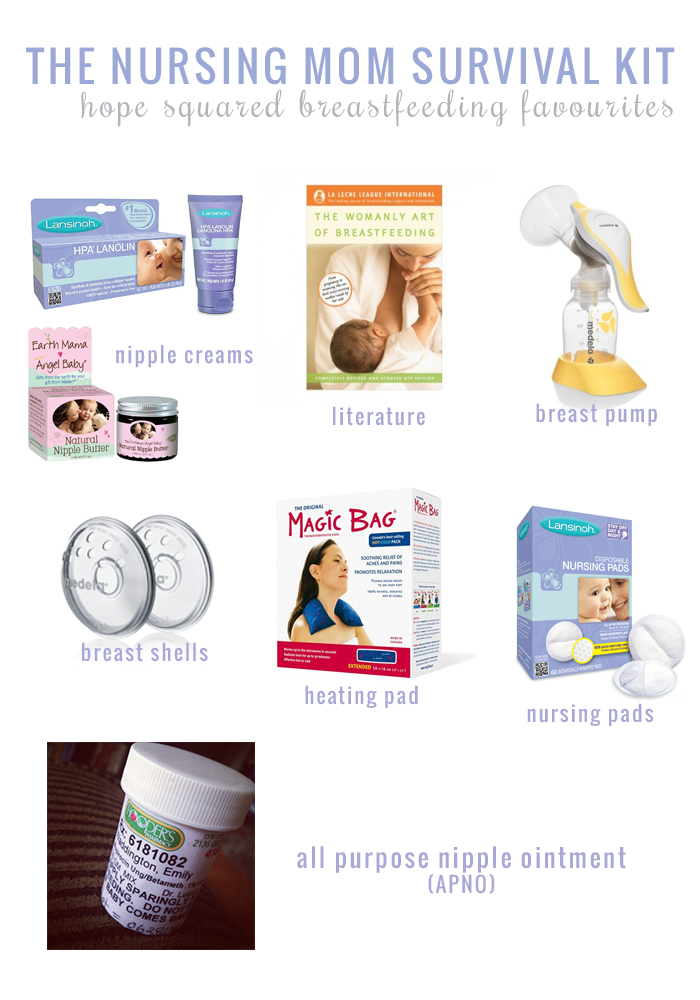 Nipple Creams:
This should also include air - because air is a sore cracked nipples best friend - but you want to be careful not let those babies scab over. My nipples are aching just thinking about this. I spent the majority of my days with the curtains closed, my shirt off with my nipples lathered in a coat of Lanolin. I didn't try any other brands of lanolin since the
Lansinoh
came recommended by my midwife - and she helped me deliver a 9 lb 10 oz baby without tearing so who was I to not take her advice/recommendations? I am sure there are other brands of Lanolin that are just as good - but this one to me is magical. I still use it occasionally when my nipples start to feel sore. In the beginning I would apply a small amount on my nipple before a feeding. I felt awful about Eila ingesting it, but it really helped with the pain, and allowed us to continue nursing.
Actually I started off with
Earth Mama Angel Baby Natural Nipple Butter
- it's a great product and I also still use it from time to time - but the state my nipples were in, it just wasn't creating that barrier that I needed. Especially in the shower. OUCH!!! It's a great product for minor chaffing and irritation, bring in the big guns if you've got crater like cracks from your personal hoover.
Literature:
I bought
The Womanly Art of Breastfeeding
(written by the La Leche League International) when I was pregnant and read the first few chapters and felt I had a good handle on breastfeeding. HAHAHAHA - I was so wrong. After I had Eila I reread chapters and certain sections over and over again. This book is amazing and encouraging and full of real life examples. The best part is you can read it how it relates to you - there is no need to read it cover to cover (well unless you have time for that). Some other great resources that got me through the toughest of days are;
KellyMom
,
Dr. Sears
,
La Leche League Canada
(for those of you that are Canadian),
Dr. Jack Newman
and the list goes on.
Breast Pump:
After my milk came in on day three or was it four? I can't really remember, but they swelled up and became painfully engorged. Eila was an awesome sleeper in the beginning and would sleep between 5-7 hours at night. This was awful for me because 1. I couldn't sleep because my boobs hurt too much 2. I couldn't enjoy the fact that Eila was sleeping in such long stretches because my boobs hurt too much. So I caved about three weeks in and bought a pump. Hand expressing just wasn't working for me - and it seemed like such a waste of milk. Since I didn't want to get into a cycle of pumping - but I needed something to help with the engorgement I just picked up a simple handheld manual pump - and it seemed that the
Medela Harmony pump
came recommended and at a great price. The verdict - this is a great little pump. It has two suctions both to mimic how the baby sucks at the start and middle of a feed. I didn't have any problems using it. So I started pumping in the middle of the night. To my surprise that I was pumping 3 oz in just a matter of five minutes - and there was still so much milk. But it relieved so much pressure and let me catch a few more hours of much needed sleep. Thankfully at three months we started officially bed sharing and I just nursed Eila instead of pumping - because to be honest I hated pumping. I hated cleaning it. So I was glad when I could pack it up and put it away (this will be until I return to work - and then I will need to figure something out).
Breast Shells:
These ridiculous little contraptions,
Medela TheraShells
, made it possible for me to leave the house. I love them so much - and not just because they made me look like I was wearing
Madonna's infamous cone bra
. These little suckers kept breast pads and clothing away from my sore and healing nipples and still allowed air to get at them. The only issue is that they pressed on my boobs a little which in those days triggered my letdown, resulting in milk leaks. However this was a risk I was willing to take because I wasn't a topless prisoner in my home anymore. I was able to go out - like a normal person - with a SHIRT ON. However once I was healed - I was happy to put them away and I pray that I never EVER have to use them again.
Heating/Cooling Pads:
I read somewhere that if you warm up your boobs before pumping or nursing that it helps a bit with the pain - so I would down a few tylenol, warm up my boobs and attempt to latch Eila on. Sometimes it helped sometimes it didn't. I still tried it, a lot. But the heating pad really came in handy for helping to clear plugged ducts. Since I have WAY TOO MUCH MILK I suffered from a lot of clogged ducts in the beginning. I was terrified of getting
mastitis
, so I would really work at unclogging those ducts. A little bit of heat, a lot of massage and a whole lot of nursing.
Nursing Pads:
When you've got a lot of milk you tend to leak, all the time, everywhere, all day long nursing pads come in handy. Since I was leaking so much I decided to use disposable nursing pads since I didn't want to deal with any unnecessary laundry. I tried a lot of brands and the only ones that seemed to be able to handle my abundant supply were the
Lansinoh
brand. If I were going out - I'd even double them up just to avoid any leaking incidents. But it was inevitable - it still is. Nine months later and I am STILL LEAKING, thankfully not as much.
APNO:
If I could make out with something it would be
All Purpose Nipple Ointment
- or usually dubbed APNO. It's amazing. I noticed a difference just after a few applications. My midwife didn't prescribe this until week two and I was disappointed that I didn't know about it sooner. If I have another baby - I will ask for a prescription ahead of time. It's a jar of magic. It helped with the pain, the healing, and avoiding any infections. However grateful I am for it, I was more than happy to put it away with the other items in my survival kit.
So that is my survival kit - which obviously also includes nursing bras/tanks, a nursing pillow, and a few TV Shows queued up on Netflix. I hope that some of these items will be useful if you ever find yourself in my situation - and even if not - these items can be used to help get your started on your way to an enjoyable breastfeeding experience. Because even in those dark moments - I look back and see the light at the end of the tunnel and I relish in the fact that I got to spend that time with Eila and learn how to become a breastfeeding team.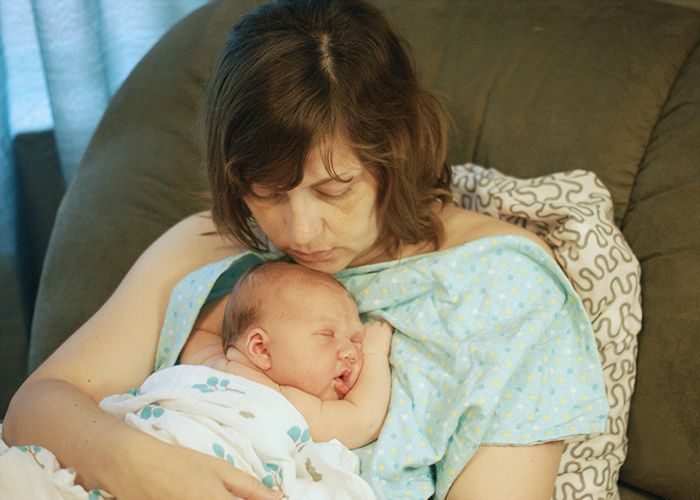 Journey Into Motherhood Series
//
Introduction
//
The Fourth Trimester Essentials
//
Breastfeeding in the Beginning